Chapman's Chrysler Jeep Dodge RAM

Oil Change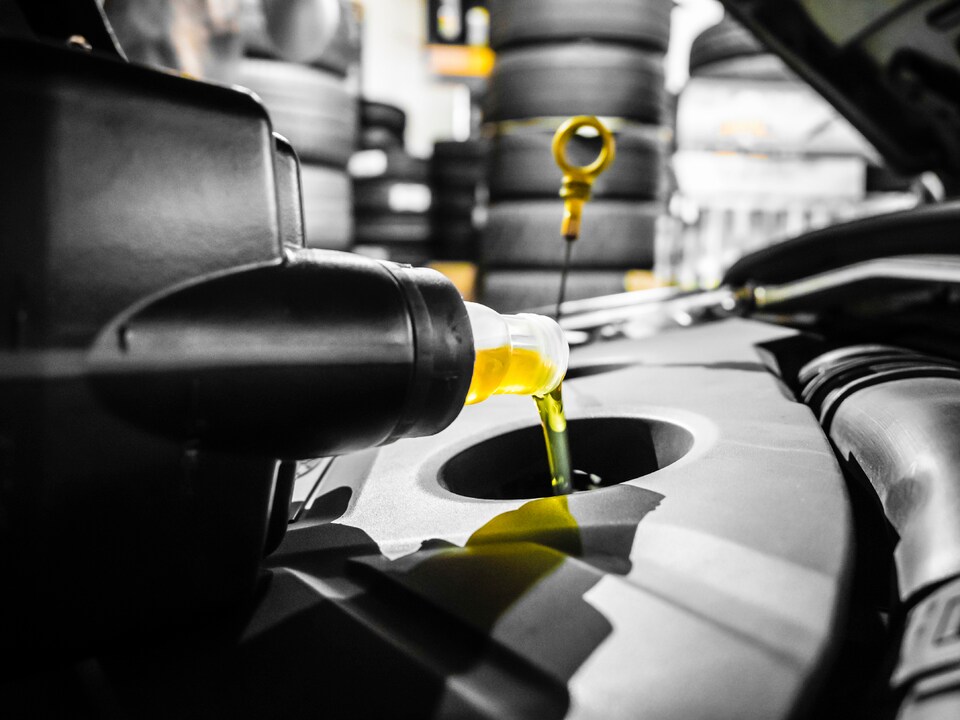 Keep Your Engine Lubricated, Cool, and Clean with Regular Oil Changes at Chapman's Chrysler Jeep Dodge Ram
Scheduling an oil change is one of those things that is wildly important for your vehicle's overall health. It's usually first on lists of vital services, and for good reason. While it may be a bit overdramatic to say that fresh oil is the lifeblood of your car, such a statement isn't exactly inaccurate. Oil helps to keep your engine running smoothly, which allows your car to perform better and last longer overall, but letting oil get old and dirty can create a slew of expensive problems. Fortunately, you can count on our team at Chapman's Chrysler Jeep Dodge Ram for all your oil change needs.
Why Are Oil Changes Important?
1.) Lubricates the engine
Your car's engine is a collection of fast-moving parts that create a lot of friction and heat. Plenty of fresh, clean oil helps to keep these parts lubricated and cool so your engine lasts longer.
2.) Removes harmful particles and sludge
Over time, oil can collect dirt particles that can cause engine components to wear down faster. Oil also gradually breaks down into a thick sludge that can put a damper on your car's performance.
3.) Better gas mileage and longevity
An engine that isn't properly lubricated has to work harder. The strain saps your car's fuel economy, shortens the life of your engine, and generally creates more preventable problems that will cost a pretty penny later.
Has it been awhile since your last oil change? Schedule an appointment at our service center and our team of highly-trained technicians will be happy to take care of your vehicle. We'll get you in and out fast so can get back out on the road. Call, stop by, or schedule online today to get the top-notch care your vehicle deserves!