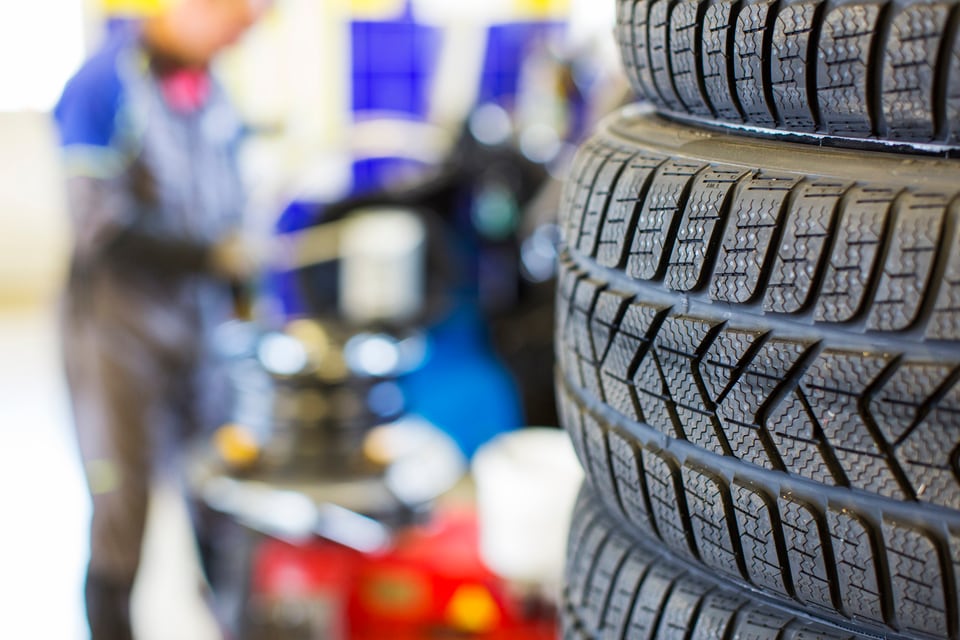 Chapman's Chrysler Jeep Dodge RAM

Tire Center
Need New Tires? Our Tire Center Team Can Help You Find What You Need!
Your tires are the connecting points between your vehicle and the road, so having the right set can make a dramatic difference when it comes to how well your ride performs. Whether you're looking to replace a worn set of tires with a fresh one or switch out your current set with a different type, we can help you shop for tires, install them, and get you and your vehicle on the road again with the perfect new set. We carry a wide variety of types and brands, so finding the right tires for your needs is simple!
How to Tell If Your Tires Need to Be Replaced
Not sure if it's time to order a new set of tires? The easiest way to find out whether your tires need replacements is to check tread depth. Driving on worn tires creates a number of safety hazards, so it's important to check your tires to make sure they have adequate tread. Otherwise, you may find that your car struggles to gain traction (which can be extra problematic when you try to stop).
You can check tire tread depth with the Penny Test. Insert a penny head-first in between your tire's tread. If the top of Lincoln's head is visible, your tires are too worn and should be replaced. If you need help gauging the condition of your tires, our experts can help you determine whether it's time for a new set.
Choosing a New Set of Tires
If it's time for a fresh set of tires, we can help. Whether you just need to replace a set that's at the end of its life or you want to swap out for summer, winter, or all-season tires, our team can help you find the right size, brand, and type to benefit your vehicle as much as possible and help it perform at the top of its game. Call or stop by today with questions!
Make an Inquiry