Chrysler Dodge Jeep Ram Brake Services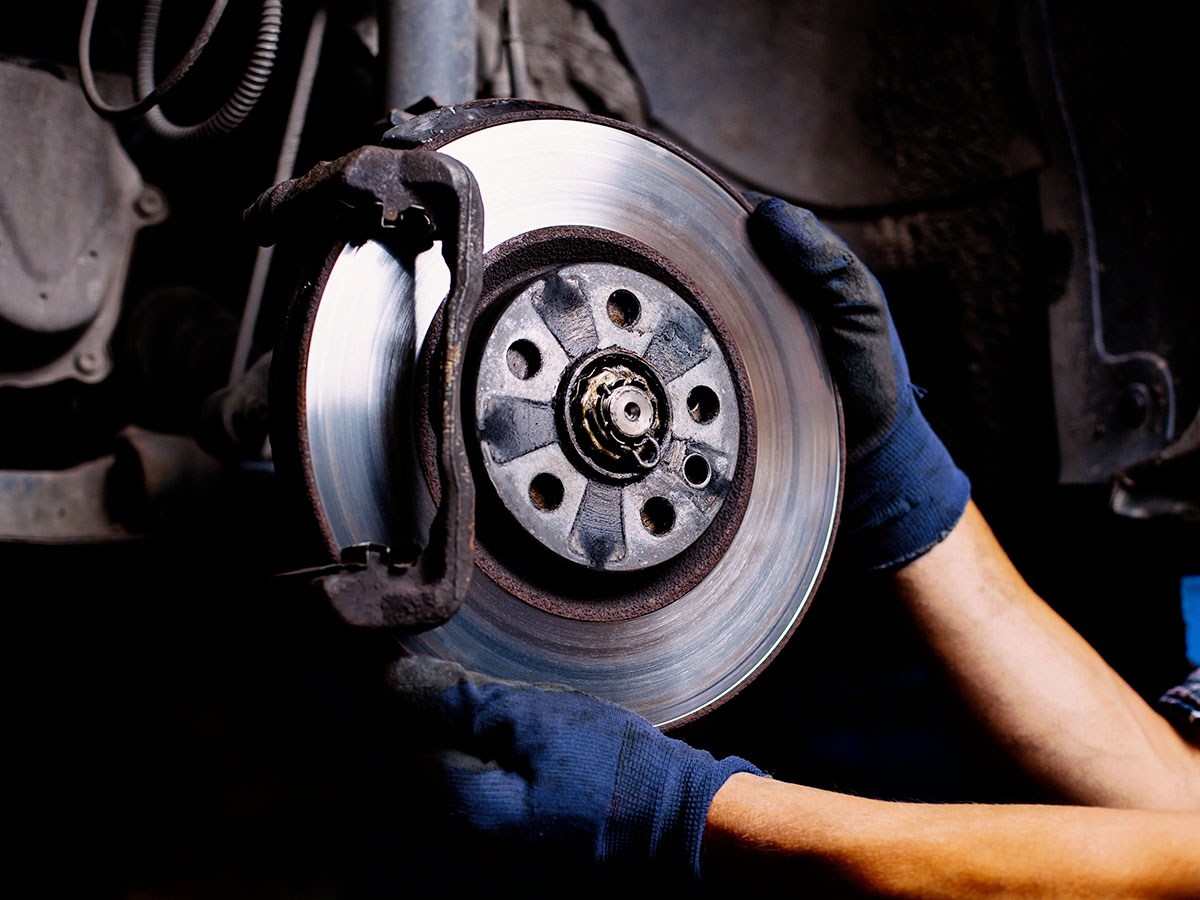 Chapman Chrysler Dodge Jeep Ram Brake Services in Horsham
One of the most complex and important systems in your vehicle is the brake system. They keep you safe while driving and can impact your fuel efficiency. It's important then to regularly maintain them according to the automaker's recommended guidelines. You'll find that in the owner's manual. When you need MOPAR brake services in Horsham, PA, come into Chapman Chrysler Dodge Jeep Ram Service Center. Our team in Horsham, PA can help you with brake services. We're also located within a short drive from the communities of Willow Grove, Fort Washington, Doylestown, and Glenside, PA.
> 
Understanding Your Brake System
Whether you are experiencing an issue or just need regular maintenance, it's best to have a certified technician perform your brake system service. Then you'll know that the work is performed to the automaker's standards using only genuine OEM parts.
Brake Services We Offer:
Brake Inspections
During a scheduled maintenance inspection of the brake system, a technician will examine it thoroughly. Let your technician know if you've heard any grinding or unusual noises. As they work, they will look at the entire brake system. The discs will be measured for wear. They will also assess the condition of the brake pads and rotors. Then they will look at the brake fluid level and condition. If anything needs repair or replacement, they will be able to advise you.
Chapman CDJR Service Center
In the Horsham, PA, our team is known for unparalleled customer service and uncompromising quality. So when your brakes need repair or maintenance, come into the Service Center at Chapman Chrysler Dodge Jeep Ram. Not only will the work be performed quickly, often with only a short wait time, but it will also be handled according to the automaker's standards. You've invested in your vehicle and depend on it every day. Come in and experience the difference that high-quality vehicle service makes.
  Schedule Service