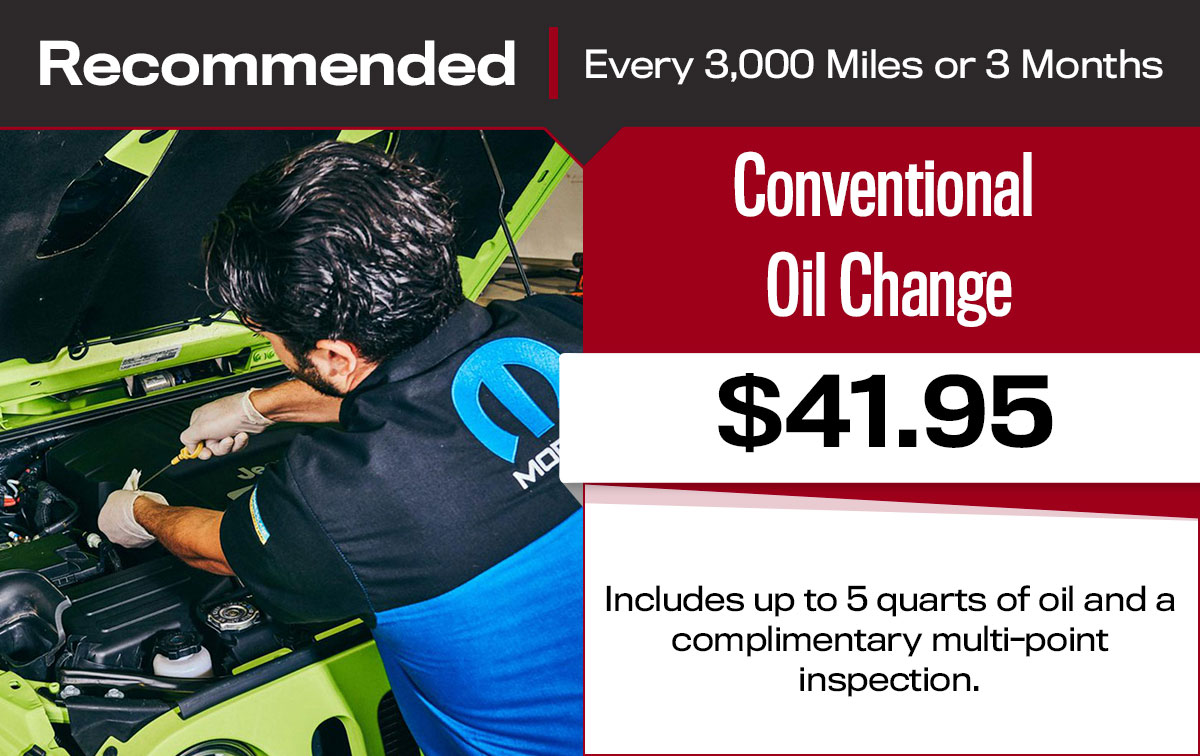 Conventional Oil Change Service in Horsham, PA
Why is Chapman Chrysler Dodge Jeep Ram the service leader in Horsham, PA? Our customers keep coming back because there is no other service provider that provides comfort, convenience, and quality service here at Chapman Chrysler Dodge Jeep Ram. The trained, experienced technicians provide outstanding quality service that you won't find at your neighborhood lube shop. While we're on the subject of the competition, you can kiss the oil-stained carpets and stale coffee goodbye! Chapman Chrysler Dodge Jeep Ram also offers a convenient, easy to use online scheduling system that makes it easier than ever to schedule your next conventional oil change or any other service.
The Importance of Regular Conventional Oil Changes
Many of our customers prefer to use conventional motor oil. This oil is petroleum-based and is the "go-to" oil for most vehicles. It performs well at the extreme temperatures found in vehicle engines and also provides a good operating life. However, over time it does degrade and your vehicle's oil filter also traps detritus and other particulates, necessitating an oil filter change as well. By regularly changing your oil, you prevent damaging compounds from building up and you also ensure continued performance.
Oil needs to flow freely and as the oil ages, it can thicken and lose its viscosity. So if your oil change light is on or it has been more than 5,000 miles since your last oil change, contact here at Chapman Chrysler Dodge Jeep Ram! We also offer a wide variety of oils for you to choose from so you can pick the oil that is right for your vehicle!
 Schedule Service