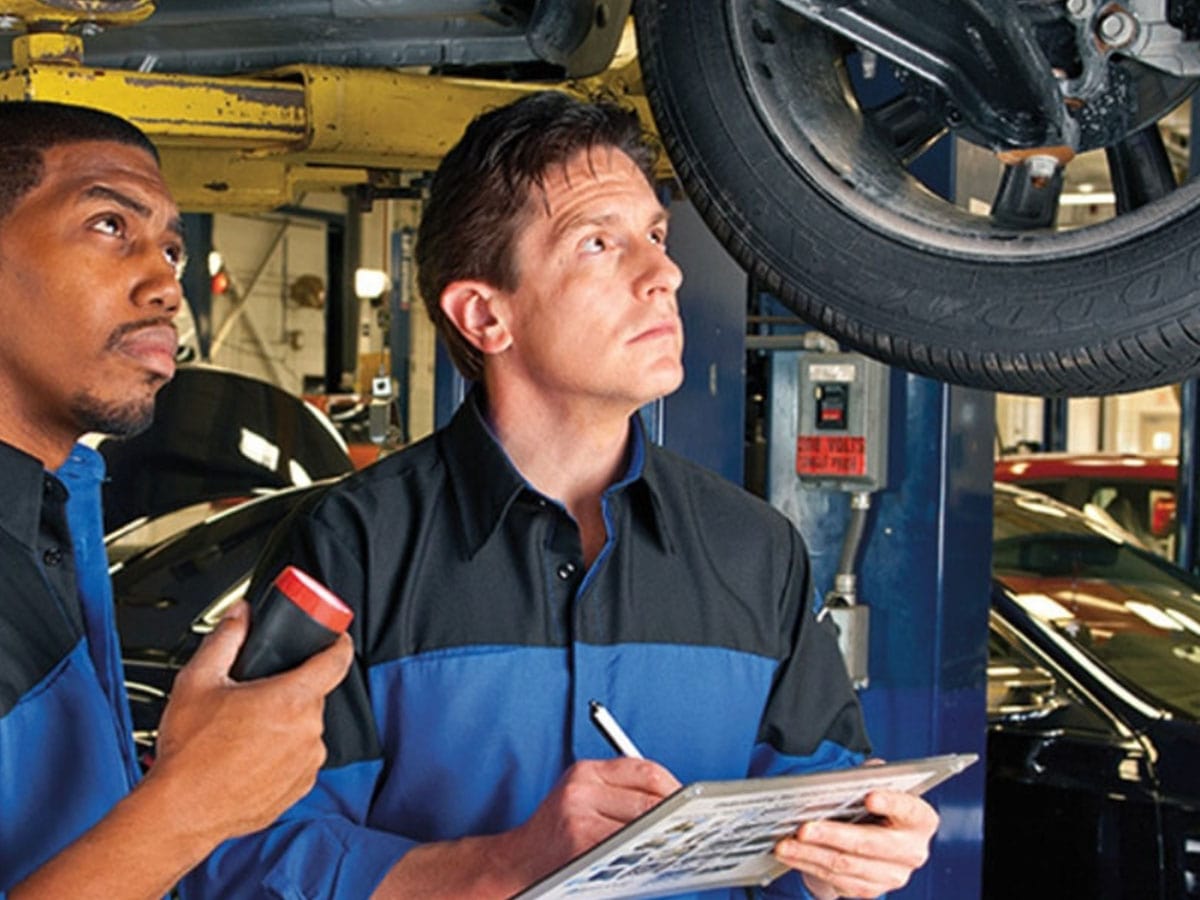 Chrysler Dodge Jeep Ram Two-Wheel Alignment in Horsham, PA
We operate a MOPAR certified service department offering our customers from Willow Grove, Fort Washington, Doylestown, and Glenside, PA a world-class two-wheel alignment service. Wheel alignments include a certified technician and computerized wheel alignment equipment guaranteeing precision results.
How to Identify Rapid Tire Wear
Rapid wear appears in various shapes and patterns but will almost always feature some sort of balding. From bald circles, bald ringing around the edge of the tread, or bald circular cups that deepen at the center, noticing any bald-shaped patterns on the front tires signals a need for corrective two-wheel alignment service. 
Alignment Checks
We recommend regular wheel alignment checks if you want to do everything in your power to prevent misalignment from causing tire wear issues. When most drivers wait for rapid wear to show up on the tires before they schedule corrective maintenance, others choose to prevent rapid wear with regular alignment checks that catch misalignment and correct it before it causes tire wear problems.
What Causes Misalignment?
With wheel alignment being a matter of precision, there are many factors that contribute to misaligned wheels including hitting potholes while driving in Willow Grove, hitting a curb parallel parking in Doylestown, or from mere steering component wear & tear. Given the known threats to wheel alignment and the fact that alignment is expected to get knocked out of factory specifications, we recommend following the manufacturer's recommendation for tire inspections and alignment checks to prevent misalignment from wreaking havoc on your tires.
Two-Wheel Alignment Service
Our two-wheel alignment at Chapman Chrysler Dodge Jeep Ram begins when the certified technician, computerized wheel alignment equipment, and the manufacturer's wheel alignment technical service bulletin. The front wheel angles - camber, caster & toe - will be measured and adjusted within factory specifications precisely. Service also includes an inspection of the front braking, steering, and suspension components.