Chrysler Dodge Jeep Ram Tire Department in Horsham, PA
At Chapman Chrysler Dodge Jeep Ram, we operate a tire department that offers an attractive opportunity for our customers to secure a one-stop tire shop. We take the guesswork and hassle out of the area's tire sales & service decision by providing a full menu of best-practice tire services at an outstanding quality that keeps our Glenside, PA customers returning for all of their tire needs.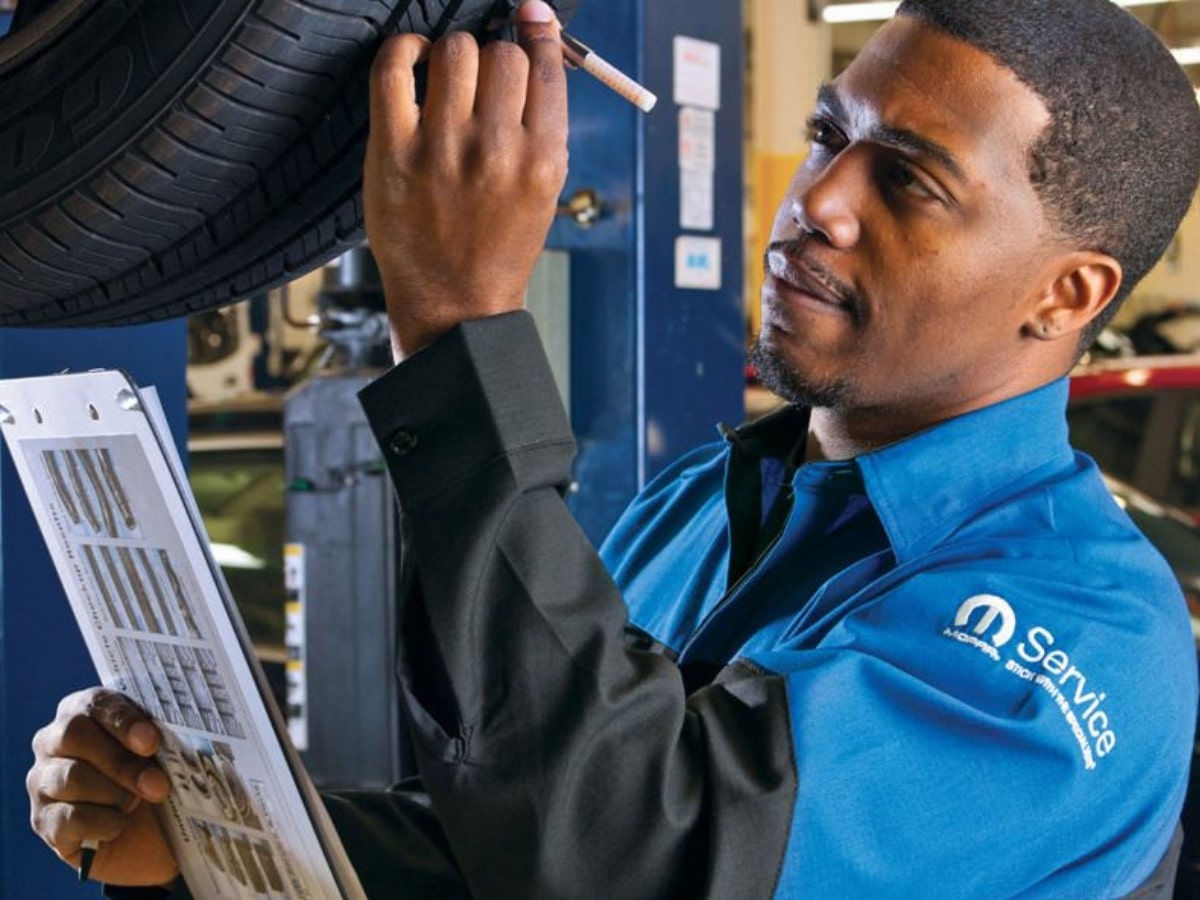 Tire Inspections, Tread Depth & Inflation Checks
With your entire vehicle investment resting on the tires, it is easy to see how important the tires are for a much-needed source of transportation. We recommend routine tire inspections, tread depth and pressure checks to detect minor problems before they worsen or cause major safety issues. Our tire department offers our customers access to reputable experts that understand your vehicle and its original equipment tires inside and out .
Tire Services Overview
Fix Minor Tire Damage with Patch Repair
Our Willow Grove customers don't have to scrap a tire with a small nail or screw puncture because we can restore specifications with patch repair service. Patch repairing is an innovative procedure where a plug & patch device fills the puncture and creates an airtight seal again to restore the tire to like-new safety and reliable performance.